2016 NSW Small Winemakers Wine
Flyfaire has won bronze at the 2016 NSW Small Winemakers Wine Show held in Forbes, NSW. We entered our new line - Flyfaire 2016 Gold Chardonnay in the "CLASS 25 - Apera and Varietals or Blended Fortified Wine not covered by classes 26 or 27, Dry to Sweet" to win the bronze.

We also entered a number of other vintages which also scored well, but missed out on gaining any medals - including Flyfaire 2016 Merlot Rouge and our Flyfaire 2015 Merlot & Chardonnay. The judges' comments were limited, but they did say that "most of the wines have flavour and freshness" in the Dry White Table for our 2015 chardonnay. We'll take what we can get we guess!

We're a big supporter of the NSW Small Winemakers Wine Show. We've entered many of our wines these past few years and have received positive feedback for our wines. We'll definitely be back in 2017!
Big Rains are Good for Vines & for Summer Water Retention
We've all being talking lately of the big rains that we've been having and with the Hume Weir (Lake Hume) at 99.51% (11 Nov. 2016), it's understandable.

For us at Flyfaire though, it's really good news as these early spring rains help our vines enormously. The rains for one help their spring growth after the winter dormant months. And, more importantly, they get them ready for the hot Aussie summer ahead by increasing water retention capacity. All good news to help us have a bummer 2017 crop!
The World Visits Flyfaire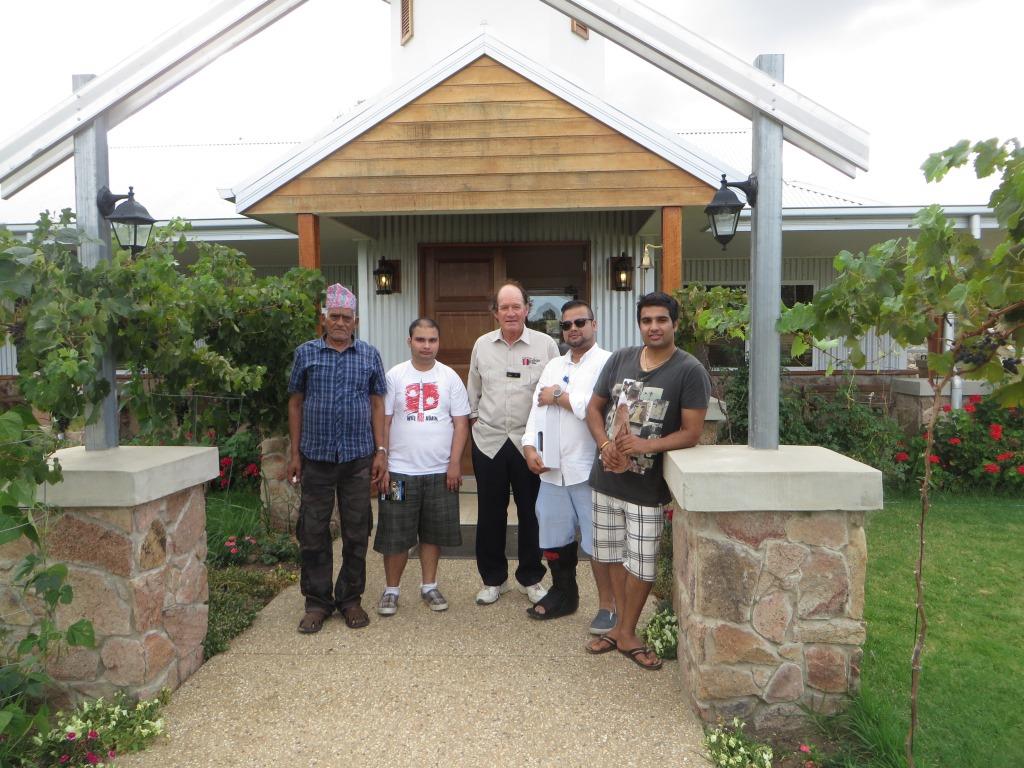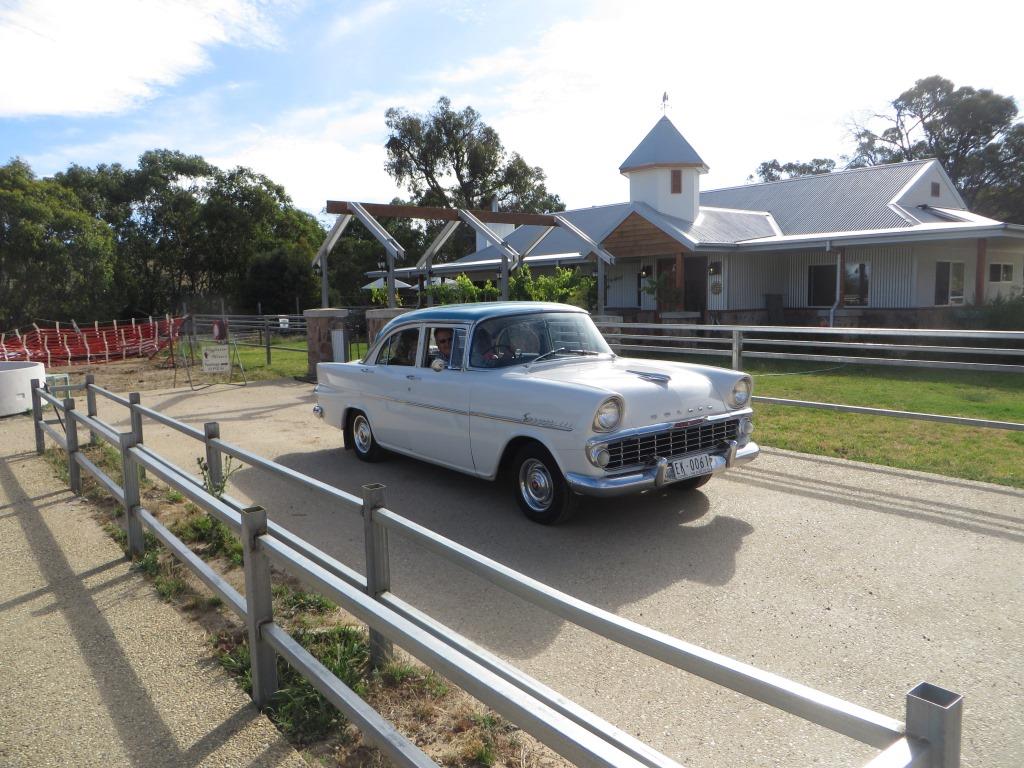 With our recent sign on the Hume Hwy (M31), we have been receiving more and more international visitors. In response, we've put up a world map for when people enter. Visitors can place a pin to show where they're visiting from.

So far, we've had visitors from (as shown in gallery above) Hong Kong, Singapore, China, Nepal, Canada, Kuwait, India - to name a few. It makes for interesting tales as we get to hear about people's travels and share stories with them. We're pretty sure our map will have a diverse set of locations shortly and all the better as we get to meet super interesting folks with great stories!
Running a vineyard is a lot of work - from picking, to pruning, to pressing, to bottling - there are so many tasks that have to be done. So, we often have to rely on getting outside help so that all these tasks can get done.

Given Australia's youth visa program that allows people to stay up to 2 years (they can stay an extra year on top of the first year so long as they spend 3 months or so working in a rural community), backpackers are often perfect candidates to help out as they are often looking for work in rural communities.

Their contribution to rural and regional Australia cannot be understated as they often work in helping out businesses that can have difficulties in finding employees in these sometimes remote communities.

The team at Flyfaire has being building backpacker lodging to enable us to better accommodate backpacker guests who want to stay and work at Flyfaire. We hope to have these lodgings finished shortly, as we've found that many backpackers don't have accommodation (and often isn't feasible for 3 months) easily available. We're looking forward to their valuable help and hosting them - as well as hearing about their often interesting travels and stories!